Arizona Region VI Area Agency on Aging
At this time, we are asking that you call to make an appointment before coming to our offices at 520.432.2528. If you reach a recording asking you to leave a message, please do so and you will receive a call back within one business day. You can also request an appointment online.

The Department of Economic Security (Department) is in the process of developing 6 A.A.C. 8, Article 3 - the administrative rules that govern the Long-Term Care Ombudsman. The Department has posted a Public Notice requesting informal stakeholder input on the current draft of these rules on the Department's website. This Public Notice provides additional information on when comments are due to the Department and instructions for submitting comments. The Public Notice can be viewed at: https://des.az.gov/content/request-informal-stakeholder-input-draft-rules-long-term-care-ombudsman
Area Agencies on Aging were established through the Older Americans Act amendments of 1973 in order to provide a local structure for addressing the needs and concerns of older persons. Nationwide there are 629 Area Agencies on Aging, 57 State Units on Aging and innumerable local service providers which together with the Federal Administration on Aging (AOA) constitute the National Aging Network. The SEAGO Area Plan on Aging provides for services to people who are age 60 and over and/or their family members by providing information and referral, advocacy, and assistance in accessing services that will help older adults stay in their own homes and communities.

SEAGO Area Agency on Aging Statement on COVID-19 Impacts to Services - March 17, 2020
The SEAGO Area Agency on Aging (SEAGO-AAA) is concerned about the impact a significant outbreak of the novel coronavirus disease (COVID-19) could have on older adults in Cochise, Graham, Greenlee and Santa Cruz Counties. We are closely monitoring the news and available resources from the Centers on Disease Control (CDC), and further direction from the Administration on Community Living (ACL) and the Arizona Department of Economic Security (ADES), and are taking action to protect the health of older adults, our staff and volunteers, and our community.
The fact that older adults face higher risks of contracting COVID-19 and/or experiencing complications, particularly if they also have chronic medical conditions is driving us to implement extraordinary measures to protect this vulnerable population. CDC recommends that everyone, regardless of age, take the same precautions to avoid illness such as washing hands frequently with soap and water or using hand sanitizer when handwashing is not available, keeping hands away from faces, covering coughs or sneezes with sleeves or tissues, cleaning and disinfecting objects and surfaces, avoiding sick people, and staying home if sick. In addition, older adults are advised to avoid crowds.
SEAGO-AAA will continue to assess spread of COVID-19, the needs of our community and adjust our planning and service delivery accordingly. Meanwhile below are some of the measures we are implementing and expect to remain in place until further notice from ACL and ADES.
Nutrition Programs
In response to COVID-19, as of Monday, March 16, 2020 the nutrition sites operated by South Eastern Community Unique Services in Graham and Greenlee Counties have suspended the congregate meals programs. Clients that rely on the congregate program for their daily nutritional needs will be provided a two-week supply of home delivered meals from SEACUS and they will be issuing drive-by meals from their sites only. During this two-week period, SEACUS will continue evaluating the COVID-19 outbreak and determine if extending the closure of these sites will be necessary. Santa Cruz Council on Aging (SCCOA) is working with the City of Nogales and NUSD to allow congregate meals participants to receive home delivered meals during the next two weeks. SCCOA closed the senior center but has a record of those clients who will be requiring a meal and are making arrangements for them. Senior Citizens of Patagonia and DARC have seen a decline in participation and are closing their doors but will be allowing participants to drive by and pick up their meal. All our congregate sites will issue to their most vulnerable clients and those who do not have additional support with frozen meals for up to two weeks. AAA has strongly encouraged the congregate meals site in Tombstone to monitor participants for symptoms of illness and to consider converting their participants who are most at-risk to home delivered meals. We are in the process of determining exactly how that conversion will be handled and will be reaching out to Tombstone directly.
Other SEAGO-AAA Services
Until further notice, we are taking precautions to limit SEAGO-AAA staff contact with our walk-in clients seeking in-house services such as counseling through the State Health Insurance Program or information and referral services. While the SEAGO-AAA offices will remain open, a table will block the entrance from the Bisbee Senior Center to the AAA office. We will place handouts of current and updated COVID-19 information on the table along with hand sanitizer and a bell to call for AAA staff if needed. A sign will inform site participants of the reasons why site-control measures are being implemented and ask those needing one-on-one assistance to please call our office and schedule an appointment. If feasible we will work to resolve client needs over the phone.
The Family Caregiver Support Program and Health and Nutrition Program services will reschedule trainings workshops, presentations and suspend evidence based programs such as A Matter of Balance and Thai Chi for Arthritis until further notice. While we do anticipate certain services continuing in person on a limited basis, we are also exploring delivering many services in alternative formats, such as via webinar and telephonically whenever possible.
Programmatic monitoring of SEAGO-AAA services offered through subawards to service providers in the region will rescheduled until mid-April while we continue to assess COVID-19 guidance from CDC, ACL, and ADES.
SEAGO-AAA case managers will be instructed to suspend in-home visits and perform determinations and redeterminations telephonically as ADES has authorized us to waive the client signature requirement during this time. SEAGO-AAA will host a conference call with all case managers to address changes to client intake procedures. Home and Community Based service providers are also taking precautions by providing care workers with protective garments and, prior to any visit, obtaining authorization from the client to visit as well as asking questions about symptoms the client may be experiencing.
The Long Term Care (LTC) Ombudsman Program has completed all visits for the month of March and will connect with LTC facilities over the phone in order to be informed the status of each site. If site visits become necessary, LTC Ombudsmen and/or volunteers will wear appropriate protective devices and exercise precautionary measures when interviewing or investigating complaints from clients in long term care or assisted living facilities to prevent potential exposure to COVID-19 or other illnesses.
We are currently working with providers of SEAGO-AAA funded transportation services to develop operational guidelines to limit exposure to clients using public transportation in the SEAGO region. We expect to have a set of best practices ready for distribution by the evening of Thursday, March 19th that we will share with our providers.
In addition, SEAGO-AAA staff is preparing to self-isolate or self-quarantine if presenting symptoms of colds, flu, or COVID-19. Persons presenting symptoms of colds or flu are required to work alternative schedules or work from their homes until such time as they are feeling better. In the event one of the SEAGO-AAA team comes in contact with a friend, family member, or anyone who has travelled to a high-risk area for COVID-19, they will immediately self-quarantine and will not return from the office until they are cleared by a qualified medical professional. If they are presenting COVID-19 symptoms, they will contact their medical provider to seek testing and will remain quarantined until cleared by a qualified medical professional.
Advocacy
Along with the Arizona Association of Area Agencies on Aging (Az4A), SEAGO-AAA is working with Senators our Congressional delegation to expedite emergency funding to Area Agencies on Aging and relax certain restrictions within the Older Americans Act to ensure we can meet the needs of our region's older adults. In addition, the SEAGO-AAA is following the lead of our national and local partners in urging people to remain calm, prepare, and practice common-sense precautions during these challenging times.

We encourage public private service providers to develop specific prevention and response initiatives focused on the programs they operate through SEAGO-AAA subawards and the needs of older adults in our region, and to include the SEAGO-AAA in their individual planning and implementation efforts. The older adults we serve and those who serve them remain our utmost concern. Together, we can work in partnership to ensure the continued health and well-being of older adults in the SEAGO region.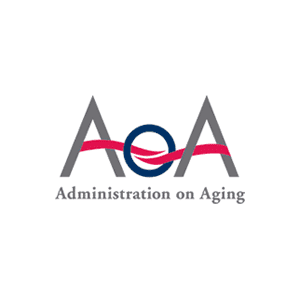 The Administration on Aging (AOA) is the principal agency of the U.S Department of Health and Human Services designated to carry out the provisions of the Older Americans Act of 1965 (OAA), as amended (42 U.S.C.A. § 3001 et seq.).

Or visit the app download page here.