Family Caregiver Support
Supporting Family Caregivers
The work of family caregivers is vital to helping older adults maintain their health and independence. Millions of caregivers across the country assist their loved ones with cooking and cleaning; performing self-care activities, such as showering and eating; and coordinate their personal care and services.
Caregivers often provide care at a cost to their own mental and physical health experiencing higher levels of stress and depression.
Maintaining the health and well-being of caregivers is an important priority of the SEAGO AAA. Through the National Family Caregiver Support Program, Older American's Act Title III E, Area Agencies on Aging provide information to caregivers about available services, assist caregivers in gaining access to those services, provide individual counseling, and organize support groups, caregiver training, respite care and other supplemental services.
The most common caregiver service is respite care. Respite programs give caregivers a break by arranging for an older adult to receive care by an alternate provider at home.
Social Isolation has always been a focus of the Family Caregiver Support Program. Addressing social isolation has grown vastly more important because of the pandemic. Loneliness can take a toll on the health and well-being of older adults.
The FCSP Reassurance Program, a volunteer outreach specifically targeted to address social isolation of caregiver clients through Facebook Daily Caring tips, peer/volunteer telephonic contacts, informational email distributions, and direct mailings. Contact (520) 432-2528 for more information.
Introducing family caregivers to the caregiving role, providing them with the knowledge, skills, and confidence needed to sustain their everyday circumstances is the focus of the Family Caregiver Support Program.
If you would like more information about the SEAGO Area Agency on Aging and the Family Caregiver Support Program (FCSP), Karen Enriquez, FCSP Care Coordinator is available to facilitate a workshop for Caregivers in your organization or community by calling (520) 432-2528 x 221.
What is the Family Caregiver Support Program?
The program offers five direct services to Caregivers that best meet the range of their needs, including:
· Information about available services.
· Assistance in gaining access to supportive services.
· Individual counseling, organization of support groups, and training to assist caregivers in making decisions and solving problems relating to their roles.
· Respite care to enable caregivers to be temporarily relieved from their caregiving responsibilities.
· Supplemental services, on a limited basis, to complement the care provided by caregivers.
Eligibility:
A family caregiver is defined as:
An adult family member, or another individual, who is an informal provider of in-home and community care to an older individual or any individual with Alzheimer's disease or a related neurological disorder.
Services, such as respite care and supplemental services, will only be provided to a family caregiver who is providing care to an older individual who has been determined unable to perform at least two Activities of Daily Living (ADLs) without substantial human assistance, including verbal reminding, physical cueing, or supervision.
Respite services shall only be provided to a family caregiver who is assessed to be at moderate or high risk as determined by an assessment tool designated by the Division of Aging and Adult Services.
Case Management for Caregivers:
SEAGO Area Agency on Aging subcontracts with County Health Departments in Cochise, Graham, Greenlee, and Santa Cruz Counties. Bilingual case managers identify family and other unpaid caregivers, who are currently caring for elders. Case managers are uniquely able to reach family caregivers of individuals with severe limitations, who would better respond to services delivered to their homes. Case managers help educate caregivers about how to perform their roles more effectively, and how to interface with formal caregivers. Case managers are prepared to tell caregivers about community education and resources, or caregiver training that is available. Case managers listen to caregivers' needs, taking into account rural and cultural concerns. They work to enable caregivers to make informed decisions, to learn skills needed for specific caregiving situations, and to develop coping strategies.
For more information contact: Cochise County: CHSS - 520.432.9681 Graham County: contact SEACUS at 928.428.3229, Greenlee County - contact GCHD at 928.865.2601, Santa Cruz contact SCC Public Fiduciary at (520) 375-7892
Being Paid to be a Family Caregiver:
The DES Division of Aging and Adult Services (DAAS) offers non-medical home and community based services and supports for individuals that qualify through our aging contractors, the local Area Agencies on Aging (AAA). Caregiver support services may also be provided through the local Area Agency on Aging.
The DES does not offer any type of program or service by which a caregiver will be paid to care for a spouse, relative, neighbor, other loved one or another person. We are often asked the question about being "paid" to be a caregiver to someone in need. In order to potentially be eligible for this program, the person requiring care must already be receiving or be eligible to receive benefits and services under ALTCS programs and services. Then, the person wishing to provide the care would apply to become an employee of one of AHCCCS/ALTCS contracted home health care agencies after passing a thorough screening and eligibility process.


To apply to become a caregiver, call your local AHCCCS/ALTCS office at (602) 417-6600 or find an ALTCS Office online.
Below are links to some articles and additional resources that may be helpful to those in the caregiver role. You will find articles on senior illnesses, senior conditions, therapies for senior health, guides for hiring a caregiver, information about respite care, and more.
Please note that SEAGO does not specifically endorse nor recommend any particular provider or other product represented here and is not responsible for the information provided directly by facilities/communities.


Caregiver Guide to Senior Health Issues
Arizona Caregiver Resource Line: 888-737-7494
Speak with a trained volunteer who can provide a compassionate ear, information, assistance, local resources and support Monday through Friday from 9 a.m. – 4 p.m.
Caregiver Action Network Resource Line: 855-227-3640
Arizona Caregiver Coalition
Family Caregiver Reimbursement Program
Starting January 1, 2020, family caregivers can be reimbursed 50% for home modifications and assistive care technology up to $1,000 for one (1) or more care recipients. The qualified family member must be 18 years or older and requires help with one (1) or more activities of daily living. Funding is limited and is distributed as first come first served. Note: This program is not a financial assistance program.
The Family Caregiver Reimbursement Program assists family caregivers with a partial reimbursement for home modifications and assistive care technology to enable their qualified family member to be mobile, safe, and independent to avoid institutional care.

Process to qualify and apply
Complete the pre-screening form, or contact the Caregiver Resource Line at (888) 737-7494 to complete the pre-screening questions with a Caregiver Resource Specialist.

If the caregiver passes the pre-screening, the Caregiver Resource Specialist will mail or email a copy of the application, Medical Need Verification Form and W-9 (to receive a reimbursement check, if approved).
The family caregiver will need to complete and submit the application and required documents below.
Once all documents are submitted to the Caregiver Coalition, they will be reviewed, and the family caregiver will be contacted on next steps within 90 days.


Important


Qualifying Expenses
Improving or altering the family caregivers' residence whether it be owned or rented.
Purchasing/leasing equipment or assistive care technology for the family member to enable/assist/carry out one or more activities of daily living such as toileting, bathing, dressing, grooming, eating, mobility, or transferring.
Examples of qualifying expenses are not limited to this list and include:

Home Modification Costs

 
  

Assistive Care Technology

Widening of doorways
Ramps/low inclined walkways
Adaptive switches
One bathroom environment
(roll-in/curb-less) accessible shower
roll-under sink
high rise toilet with handrails
handrails and grab bars in accessible shower

Hearing aids
Eating: adaptive utensils, dentures
Transferring: Hoyer lift, gait belt
Toileting: bedside commode
Bathing: shower chair/bench, handheld shower head
Vehicle wheelchair lift
Dressing assistance: buttoning aid hook, long reach comfort wipe
Medical alert services
Mobility: bed handles, wheelchairs, scooters, walkers, canes
Communication devices: voice recognition programs, screen readers, screen enlargement applications
Monitoring systems: medical alert devices
Computer software and hardware: voice recognition programs, screen readers, and screen enlargement applications
Expenses NOT Allowable
Regular food, clothing, transportation expenses or gifts provided to family member.
Ordinary household maintenance or repair that is not directly related to and necessary for the care of the family member.
Any amount that is paid for or reimbursed by the federal government or state of Arizona.
Reimbursement does not include covered expenses from the family member's insurance policy.
Applications and program details are available by speaking with a Caregiver Resource Specialist at (888) 737-7494. For more information, visit https://azcaregiver.org/ or view the Frequently Asked Questions (FAQ's)
Family Caregiver Support Group
Trualta Online Educational Platform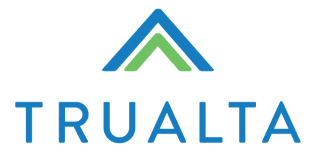 We have partnered with Trualta, an online learning system to provide skill based training and resources for family caregivers. Built specifically for family caregivers, Trualta helps caregivers reduce stress, find local resources, and provide better care for their loved ones. Every caregiver has a custom learning journey, so you can choose the topics that interest you and learn any time of day. Trualta content is dementia focused and topics include personal care, safety and injury prevention, and caregiver wellness. Trualta also offers "expert level" dementia training from professional-level providers like Teepa Snow, adapted for the family caregiver.

For more information or to register please visit https://seagoaaa.trualta.com/login
Or visit the app download page here.